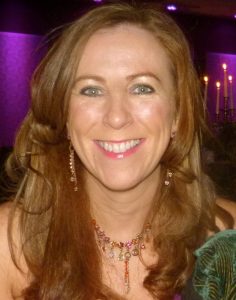 Carol Daly received her early music education with Cork ETB School of Music, where she was a multi scholarship and prize winner as a young student and was leader of her local community orchestra and of the County Youth Orchestra. She continued her violin studies at Cork Municipal School of Music (now MTU), achieving Diplomas in Violin Performance and String Teaching. An honours graduate of UCC where she read Music and English, she was appointed Head of Music at the newly opened Glanmire Community College in 1997 which saw her actively develop a popular, vibrant and positive music tradition in the college.
From 2003 to 2009, Carol enjoyed a busy career as Deputy Principal of Cork ETB School of Music at a most exciting and dynamic stage in its development. She was the founding conductor of Cork ETB Youth Orchestra and brought them to the National Stage at the Festival of Youth Orchestras in 1998, 2003 and 2007.
In her current role as Principal of Cork ETB School of Music, which touches the lives of almost 3,000 children in the Cork area, she is at the cutting edge of many exciting initiatives and passionately promotes music education – in particular group music making and performance as arenas for nurturing positive emotional well-being in young people.
Still an active performing musician, she is in much demand as a violinist, participating in many chamber and orchestral ensembles throughout the country. Her commitment to life-long learning saw her return to study in UCC online during the pandemic, completing an MSc in Personal and Management Coaching with First-Class Honours in August 2022.
Carol is honoured and delighted to be associated with Féile Luimní once again.
.