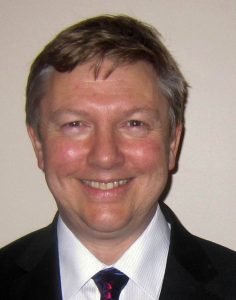 BA(Mod), HDip(PES), LIBSD
David Meredith is the Director of the Irish Board of Speech and Drama (www.irishboard.ie). He holds a degree in Political Science from Trinity College Dublin, a Higher Diploma in Professional Education Studies from the National University of Ireland Galway and a Licentiate Diploma from the Irish Board of Speech and Drama.
David has previously worked at a senior management level with several not-for-profit organisations and also as a freelance education consultant specialising in trusteeship, governance, communication and personal management skills.
David has had a long association with speech and drama, winning his first medal in the Father Matthew Féis at four years of age. In the past, he has acted on stage, screen and television, and has served as the Chairperson of TEAM Educational Theatre Company.
As well as being an experienced speech and drama examiner, in recent years David has adjudicated at the Féis Dhún Dealgain, Sligo Féis Ceoil, Féis Dhoíre Cholmcílle, the Arklow Music Festival, the Kilcoole Music Festival, the IDAC/Speech and Drama Teachers of Ireland Festival, and several local féiseanna and competitions throughout the country. David is delighted to have been invited to return to Limerick to adjudicate at Féile Luimní.