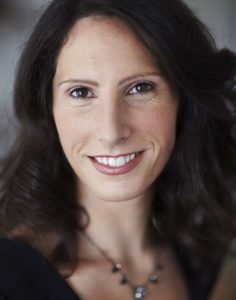 '..captivating..'  The Sunday Business Post
'..passionate in her rapt intensity  and in her conviction…'  The Irish Times
'..a model of how to let music speak for itself…' The Sunday Tribune
One of Ireland's leading pianists, Maria McGarry enjoys a successful performing career encompassing Europe, North America and Asia. She has performed at London's Wigmore Hall, Warsaw's Philharmonie, Geneva's Palais de Nations and the Aspen Music Festival and has represented Ireland at international cultural events including the EU Culture Weeks in New Delhi and the European Biennale for Young Artists in Bari, Italy.  Maria is a recipient of the coveted 'Artist Diploma in Performance', the most prestigious performance qualification from New York's Juilliard School.
Following a critically acclaimed debut recital at the National Concert Hall, Dublin, Maria McGarry has been sought after as recitalist, chamber musician and soloist. She is a frequent performer in major venues and arts festivals in Ireland including the NCH, the Hugh Lane Gallery, Galway Arts Festival, Kilkenny Arts Festival, West Cork Chamber Music Festival and the Belfast Festival at Queens amongst others. She performs a vast repertoire that ranges from Bach to recently composed music and critics have consistently praised her 'instinctive musicianship', 'beautiful tone' and 'insightful' interpretations.
She undertook a special study of the music of Olivier Messaien, supported by the Arts Council of Ireland and has performed the entire cycle of Messiaen's 'Vingt regards sur l'enfant Jesus' at venues in Ireland and the UK. She has premiered and recorded several works by contemporary Irish composers such as Ian Wilson, Rhona Clarke and Siobhan Cleary. She was the last musician to study in person with French/Romanian composer Horatiu Radulescu, shortly before his death in 2008. Her recently released solo CD '20th Century Masterworks' features works by Messiaen, Schoenberg, Berg and Granados.
Numerous prizes and awards received by Maria McGarry include the John Field and Brennan prizes at the Dublin International Piano Competition, the Ulster Bank Music Foundation Award and the Lisney Young Pianist Award. She received scholarships from the Fulbright Commission, the Bank of Ireland Millennium Scholars Trust, the Arts Council of Ireland and The Juilliard School. Her teachers and mentors include Yoheved Kaplinsky, John O'Conor, Therese Fahy and Christopher Elton.
Maria's recent performances include recording for the RTE TV series 'Rebellion', a series of solo recitals in Ireland and a performance of Beethoven's 2nd concerto with the RTENSO at the NCH, Dublin. She currently serves on the faculty of the Royal Irish Academy of Music.