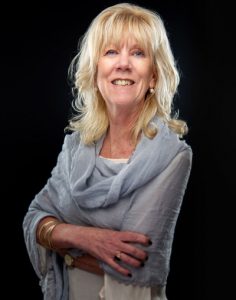 A.L.C.M., A.R.I.A.M., L.R.I.A.M., M.A. in Drama, A.D.A.
Anna is an experienced Drama Teacher, and Adjudicator of Feiseanna and Festivals throughout the Country. Anna has an M.A. in Theatre Studies, and a diploma of Association and Licentiate from the Royal Irish Academy.  Her working life embraces a wide range of Drama disciplines and activities. She is Senior Drama Examiner with the Royal Irish Academy of Music, tutors Drama Students, adjudicates Festivals and Feiseanna, and directs for a number of Acting Companies.
She trod the boards as an amateur actress with The Olivian Players in Dublin, where she won a host of best acting awards.  The professional stage beckoned, and she relished the opportunity to work on stage, screen and television. Her favourite stage roles include, Hedda in Hedda Gabler, Bessie Burgess from The Plough and the Stars, and Dr Martha Livingtone in Agnes of God.
She is a regular visitor to London, where she engages in Courses with The Globe and The National Theatre. She has been a member of ADA for the past ten years, and is proud to have adjudicated The One Act All Ireland Drama Festival in Ennis in 2011, The Confined Three Act All Ireland Drama Festival in Castleblayney in 2016, and The Open Three Act All Ireland Drama Festival in Athlone in 2018, and the One Act All Ireland Drama Festival in 2019.